Is Electroforming Expensive? 2023
Was Electroforming Expensive To Start As A Hobby?
In this article, we answer the question… Is Electroforming Expensive?
You may want to learn more about electroforming before you start the process so you know what you are getting into.
As I researched more and more I found that most people doing electroforming were beginners and they wanted to add another dimension to their own art.
A lot of people, men and women alike, are fond of one form of jewelry making or another.
However, the designing and crafting of jewelry could be quite expensive depending on the quality and type of jewelry you use.
The one question I had was, is there a way that I could make jewelry for myself and to give as gifts, and maybe even offer some pieces for sale.
Was electroforming so expensive that I couldn't afford to start or would it be a hobby that would be affordable?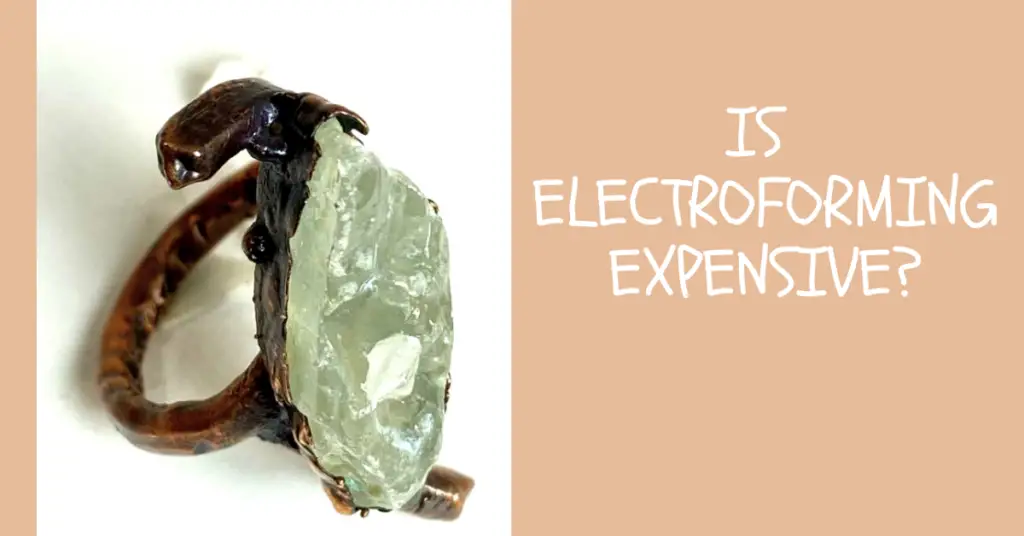 The Answer To The Question… Is Electroforming Expensive?
Electroforming your jewelry may be expensive or not, depending on what materials you are using for the work.

The more tools you need, the higher the cost will be.

If you already have the basic materials, such as a rectifier, vassal, the proper electroforming solutions, conductive paint, etc., you wouldn't need to spend much in gathering the other tools that you will need.

The materials that you would need for the process are quite affordable and are readily available in various hobby and online stores.
Even if you think that the materials that you get for your electroforming are expensive, you have to look on the bright side.
Remember that with the right amount of seriousness and an increase in your level of expertise, electroforming jewelry can become a very lucrative business, if that's what you want to do or the pieces you make could be beautiful pieces of jewelry.
This Is the least Expensive Option To Start Electroforming… Try A Electroforming Kit
The Tools Needed For Electroforming
The tools needed for electroforming
The following tools will make your work easy and ensure the highest quality pieces made. You should get them all.
Rectifier: Although you can use any amp rectifier, a 24 volt/5-amp rectifier would usually do the job well if you are electroforming jewelry.
The benefit here is that you buy this tool once. 
Copper electroforming solution:  This is perhaps one of the most expensive materials you will need to electroform jewelry besides the rectifier.
It is the solution in which you submerge your jewelry before electroforming it.
Copper conductive paint: This is used to make any material like leaves, plastic, resin, bugs and glass conductive so you can apply a copper coating on each piece through the electroforming process.
Glass beakers: (I recommend Pyrex glass beakers) or Plastic tub (only # 2 or #5 plastic to insure the plastic won't disintegrate in the acid solution)
Copper Brightener: This is used to give your piece a shiny finish.
I use Midas Brightener that I buy from Rio Grande online.
The Copper Anodes: I specifically get 1-inch copper pipe, purchased from my local Home Depot or Lowe's store. I find that these are the most affordable places to purchase it.
Most electroforming kits come with a coiled copper wire which I think is not the right product to use.
Anode Bag: I use Polyester Felt Filter Media Fabric Sheet, 5 Micron, purchased from Amazon.  This product comes in a large sheet that I cut up and make into bags.
10-gauge Copper Wire: I use as my bus bar to suspend a ring in the bath.
16-gauge stranded copper wire: I use this wire to Connect the piece I am electroforming to.
Pro tip: I buy 16 gauge extension cord for about $4.00 then I separate the wire so I have these very fine pieces of copper wire to attach to the peace that is being electroformed. 
Liquid latex: to seal gemstones, etc.
Paint Brushes
Rubber Gloves
Multi-Purpose 3M Respirator
Plastic (Non-Metal) Multi-Purpose Hanging Clips
Coffee Filters (2): Used to clean the electroforming solution.
Charcoal as a filter: Purchased from an aquarium store, used to clean the electroforming solution. 
Super glue: Used to attach the gemstones, crystals, etc. to the piece being electroformed.
Baking soda: Helps the super glue set quickly.
Jewelry Tools List
When thinking about the tools you need for this job, keep in mind that you can begin with basic tools and then add other ones as the need arises.
Different sizes and types of pliers
Straight or bent tweezers – You will need either of the two types depending on what you are making.
Wire cutters
Clippers: Used for beading.
Polishing cloth: You'll need this to finish your piece.
Scotch Brite Pad
Wool Pad
Materials To Include In Your Electroformed Jewelry.
Beads, gemstones, fused glass, sea glass and crystals
Copper sheet
Copper metal wire
Polymer clay
Organic or natural elements
Creating Your Workspace
As with any other work or job, electroforming jewelry requires precision, devotion and hard work if you are going to yield the desired results.
For this reason, you must take enough time to create your workspace to suit all of your needs, including comfort, before getting started.
Make Yourself Comfortable While Working With The Following Tips
Do you need to buy new tables like, a jeweler's bench, proper lighting, a comfortable chair, etc. or do you use what you have on hand? 
This will determine the cost of your hobby.
Choose a suitable work area:  First, you need to decide the part of your home or office that you feel will be suitable for the task you plan to carry out. 
Ensure That The Place Is Adequately Lit
Doing your work in a dark or poorly lit environment is going to sorely defeat your plan to do a perfect job.
For this reason, you should ensure that you set up your work area in a well-lit room or environment where you will be able to clearly see what you are doing.
Organize Your Tools And Supplies
Gather all your tools and arrange them in a way that makes them easily accessible before you begin working.
It will do you no good to begin running around for some tool or supply that you forgot before beginning your work.
Get A Good Surface To Work On
This surface would usually be in the form of a table.
If you have the means, you can purchase a professional jewelry bench as these can be bought at your local hobby shop or online, although they are somewhat expensive.
If you can't afford one, however, you can make do with a spacious bench or table.
Get a comfortable chair:
Along with a nice bench or table on which to work, you'll need a comfortable chair to sit in.
Final Thoughts For Is Electroforming Expensive? 2023
Electroformed jewelry can be very beautiful, depending on how well you electroform them.
It is not difficult to carry out this task either.
All you need are the right supplies and tools, together with the right techniques to make your creation a masterpiece.
Electroforming jewelry may be expensive at first but when you have all the supplies that you need, your future costs will be less.
Start slow, just buy the tools you will need to get started then add more tools as you progress further into electroforming.
Once you have successfully created beautiful jewelry, you can share it with everyone.
The question most people have is the hobby of electroforming expensive.
I have an article that answers the question "Is Electroforming for beginners?"
Electroforming: The Ultimate Guide Check It Out!
If you're interested in electroforming, you must check out "Electroforming: The Ultimate Guide" on our blog. This comprehensive guide covers everything you need to know about the electroforming process, from the basics to more advanced techniques. It's the perfect resource for anyone looking to learn more about the electroforming process. So, what are you waiting for? Click on the link and start reading "Electroforming: The Ultimate Guide" now!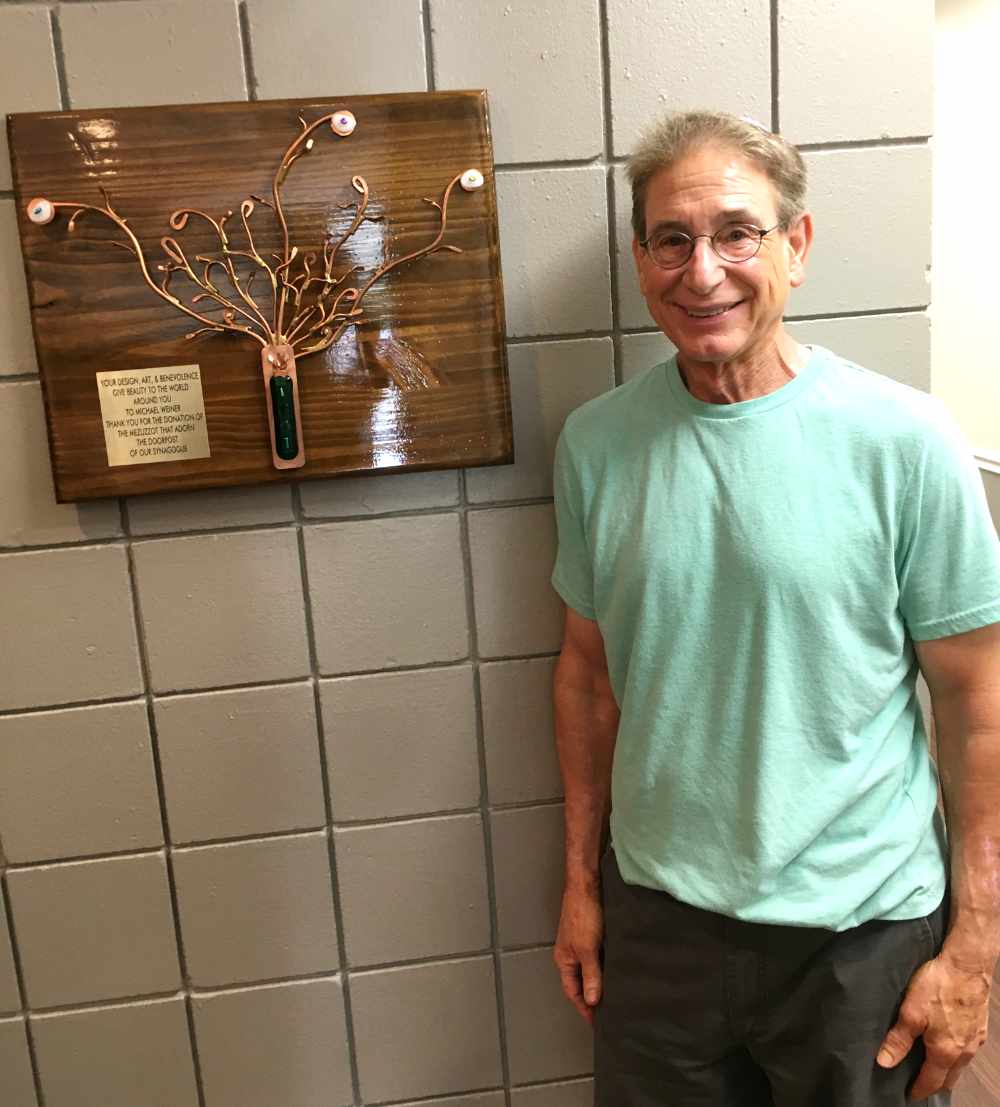 Michael
ELECTROFORMING | FUSED GLASS | METAL ARTIST
I'm documenting my electroforming journey step by step. I wish I had this information when I started my electroforming journey.

Pinterest


Facebook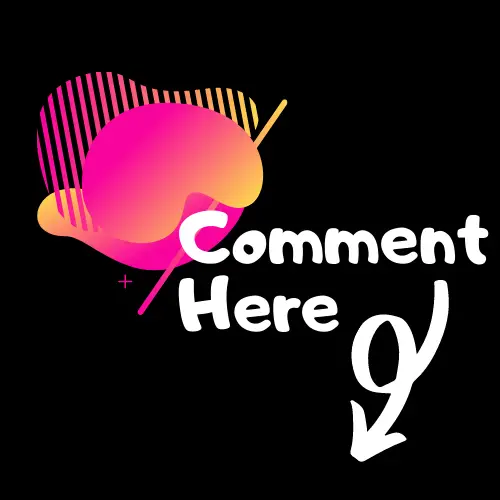 Let Us Know What You Think