What Are Preciosa Crystals? "Know Before You Buy!"
What Are Preciosa Crystals? "Know Before You Buy!" Yes, become informed about Preciosa Crystals before you buy them.
Preciosa Crystals are crystals made by Preciosa Company, the leading producer of cut Bohemian Crystal.

Preciosa crystals are Bohemian Crystals or Czech Crystals, that include machine-cut chatons, stones, beads, and other jewelry items in different shapes, colors, and sizes.
Introduction
The name Preciosa is derived from the Spanish word 'precious', which means "precious, lovely, or beautiful". Its precision-cut lead crystal made these crystals known throughout Europe. Preciosa Company was established in Northern Bohemia, a region in central Europe which is located in the Czech Republic on April 10, 1948.
💎Preciosa Czech Crystal | Explore the Beauty
What Are Preciosa Crystals?
Preciosa Crystals are Czech crystals known for their craftsmanship, precision, brilliance, and beauty. It also provides great value made with excellence, quality, and perfection.
Are Preciosa Crystals Glass?
Yes, Preciosa crystals are glass. Preciosa Company is recognized as the world leader in glass making. Crystal, sometimes referred to as "lead crystal" is the highest quality of glass.
What Are Preciosa Crystals Made Of?
Preciosa crystals are glass crystals made up of purest silica sand, potassium, carbonate, sodium, minium, and other materials. The right combination of these elements gives brilliance and beauty to every piece.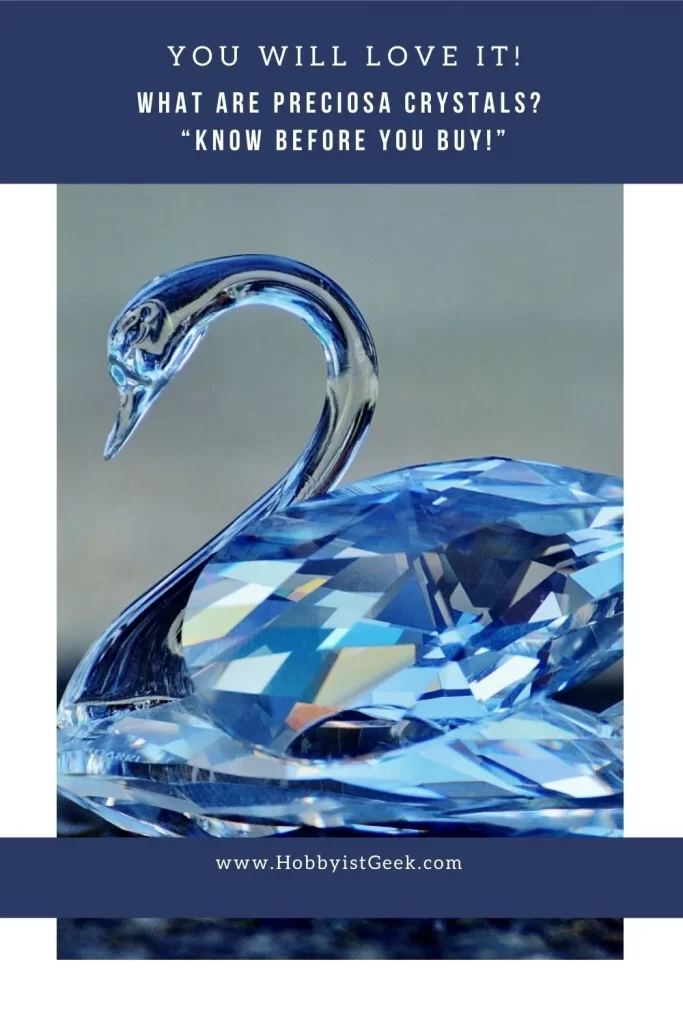 Who Owns Preciosa Crystals?
Ludvík Karl owns the Preciosa crystals. He is a local glassmaker who bought the Preciosa. He is the chairman of the Preciosa Company. He manages the company together with his wife and two sons.
Do Preciosa Crystals Have Lead?
Preciosa Crystals have lead. It is one of the elements that add brilliance and beauty to the crystals. To comply with the environmental regulations, they produced lead-free crystals.
Where Is Preciosa Made?
Preciosa is made in the Czech Republic. It is where the Bohemian or Czech crystals were originated. Preciosa crystals are inspired by traditional Czech crystals.
Are Preciosa Crystal Components Your Best Choice?
Yes, Preciosa Crystal Components could be your best choice because it uses the purest raw materials and is made with advanced glassmaking technologies, and proprietary cutting and polishing techniques. They possess exceptional optical-aesthetic properties, are more resilient, and come in a variety of colors, shapes, and sizes. These features make these Preciosa crystal components your best choice.
How Do I Recognise And Authenticate Preciosa Crystal Components?
To recognize and authenticate Preciosa crystal components, look at the Preciosa logo and hologram seal because it guarantees quality brand authenticity. The distinct envelopes and standardized boxes where they are packaged have several security features.
What Are Maxima By Preciosa® Lead-Free Flat Back Crystals?
Maxima By Preciosa® Lead-Free Flat Back Crystals are premium, lead-free, and Genuine Czech Crystal™, which is made by Preciosa® that have a flat back feature. It is made by advanced technology with a patented process and state-of-the-art crystal components.
Do Preciosa Crystals Fade?
Preciosa Crystals don't fade over time. It is made up of solid color glass, which means that the base color of the glass is saturated throughout the crystals.
Can Preciosa Crystals Be Cleaned?
Yes, Preciosa Crystals can be cleaned. They must be cleaned gently with proper materials to avoid damaging the crystals and to retain their color, brilliance, and original quality for a longer time.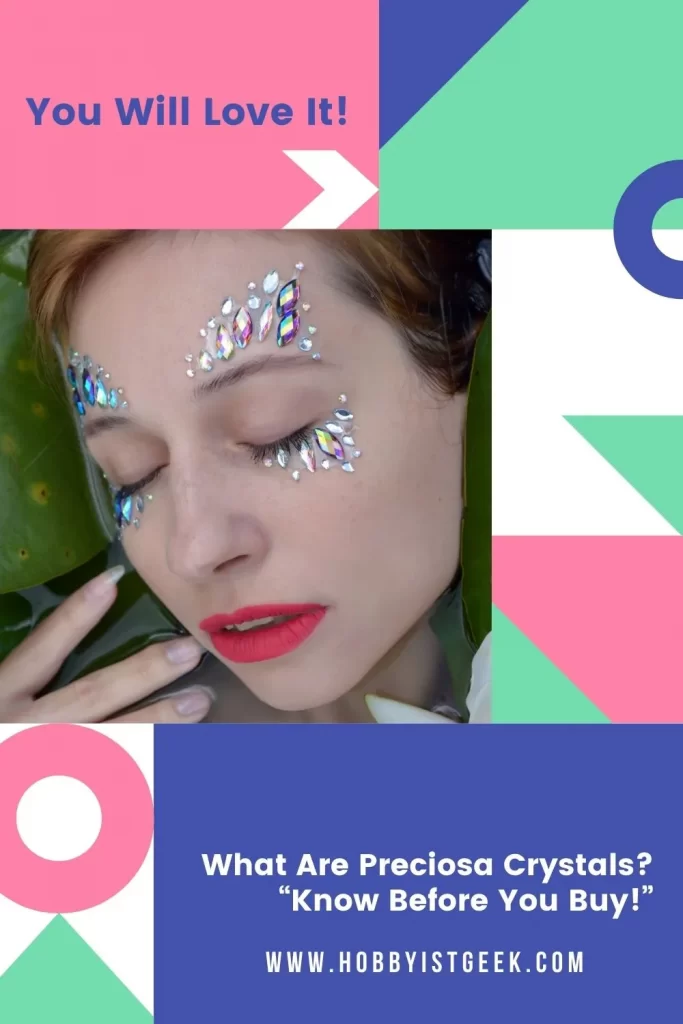 What Makes Maxima Crystal By Preciosa The Best Crystal Available For Your Projects?
High quality and environment friendly.
Maximum brilliance made possible by superior faceting.
Exceptional optical properties and light refraction are provided by additional cuts.
Strict sorting and quality control ensure that size, shape, and brilliance are consistent.
Foiling and hot-fix glue that is proven to be resilient, and incredibly stable.
A silver reflective layer that reflects more light intensely.
Packaging is luxurious that portrays high quality and value.
Shimmer AB coating makes it a good alternative to Swarovski shimmer colors.
The brand uses MAXIMA Crystals By Preciosa that is lead-free and of high quality.
Are Preciosa Rhinestones Or Crystals?
Preciosa is a crystal made by Preciosa Company. They use these crystals to create Preciosa Crystal Rhinestones.
What Is A Preciosa  Hotfix Crystals?
Preciosa Hotfix Crystals are pre-coated crystals with a heat-sensitive glue. These crystals are easy to apply on different materials because their adhesive has a low melting point.
You can use an iron or hotfix applicator to attach it to different materials. These crystals are mostly used in fabrics. It has a special interlayer feature that provides better adhesion and durability on modern fabrics.
What Are Preciosa Pearls?
Preciosa pearls are high-quality beautiful glass pearls that come in different sizes and colors. It has a silky and smooth look of a natural pearl.
It contains a crystal core and its surface has several layers of nacre that make it looks like real natural pearls. This multi-layer nacre surface also makes these pearls solid and resistant to deterioration.
To make it indistinguishable from natural pearls, a technology that is similar to the production of natural pearls is used, and a gloss is applied to it.
Final Thoughts On… What Are Preciosa Crystals? "Know Before You Buy!"
Preciosa Crystals are high-quality crystals. It applies to different kinds of projects. Its quality, brilliance, and beauty can enhance the style and design of a certain project. It also adds value to every material where it is used.
Buying Preciosa Crystals is a good choice. It is affordable, brilliant, can be easily attached to materials, environmentally friendly, and of high quality.
If you want crystals of higher quality and lead-free, you can use MAXIMA Crystals by Preciosa which is the best choice for your projects.
If you enjoyed reading What Are Preciosa Crystals? "Know Before You Buy!" you will love What Color Are Rhinestones? "Nothing Held Back"
Frequently Asked Questions
What are Preciosa Crystals for nails?
Preciosa Crystals for nails is called Preciosa Crystals Faerie. It can give your nails or nail art a dazzling perfection because these crystals are made up of Preciosa double-cones and crystals balls that are individually sized, shaped, and polished.
It has a high impact and quality which makes your nails livelier.
How to choose the kind of Preciosa crystals that are right for me?
You should consider the purpose of these crystals and your budget before you buy to choose the kind of Preciosa Crystals that are right for you.
Are Preciosa Crystals affordable?
Preciosa Crystals are affordable. It is cheaper than other crystals but offers the same brilliance and quality.
Are Preciosa Crystals environmentally friendly?
Preciosa Crystals are environmentally friendly. The Preciosa company is committed to preserving the environment for future generations.
They utilize the use of technologies ecologically. They ensure that their products are safe and certified according to all international standards.
Is there a good alternative to Preciosa crystals?
You should not look for an alternative to Preciosa Crystals because it offers the best deal. It is affordable, high quality, applicable to different projects, easily accessible, and offers the same feature and quality as other crystals.
The company is also committed to innovation and quality to create valuable and luxurious products
Do Preciosa crystals last long?
Preciosa crystals last long because the company ensures that their crystals are of high quality and will not deteriorate easily. To make it last even longer, it must be used, applied, cleaned, and stored properly.
Do Preciosa crystals have a good product review?
Preciosa crystals have a good product review. The ratings are high and the reviews are positive on different platforms that sell these crystals.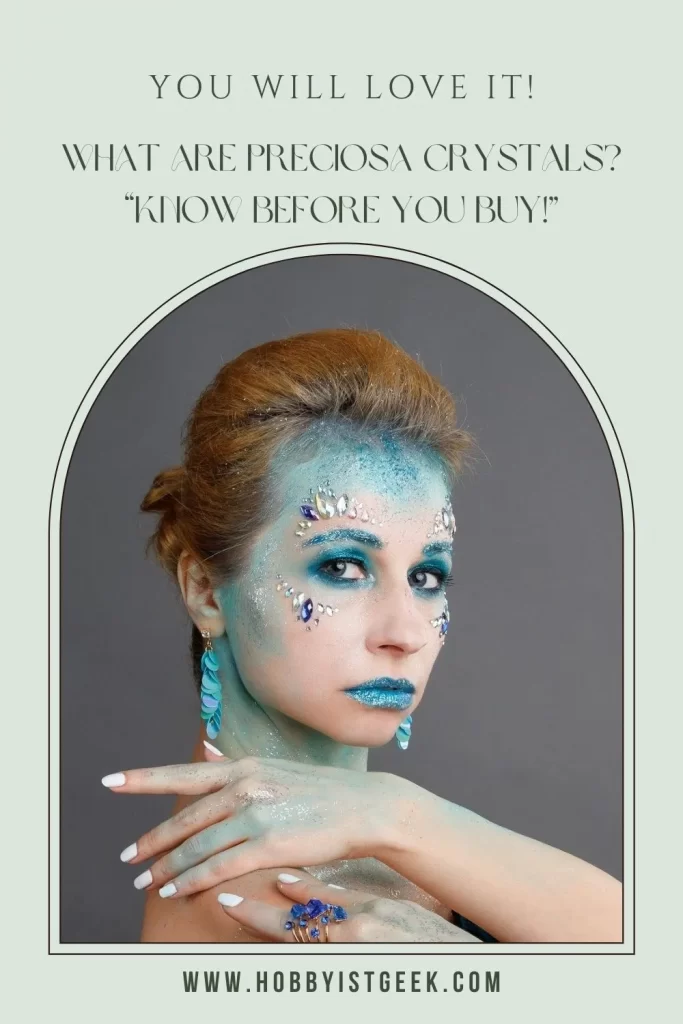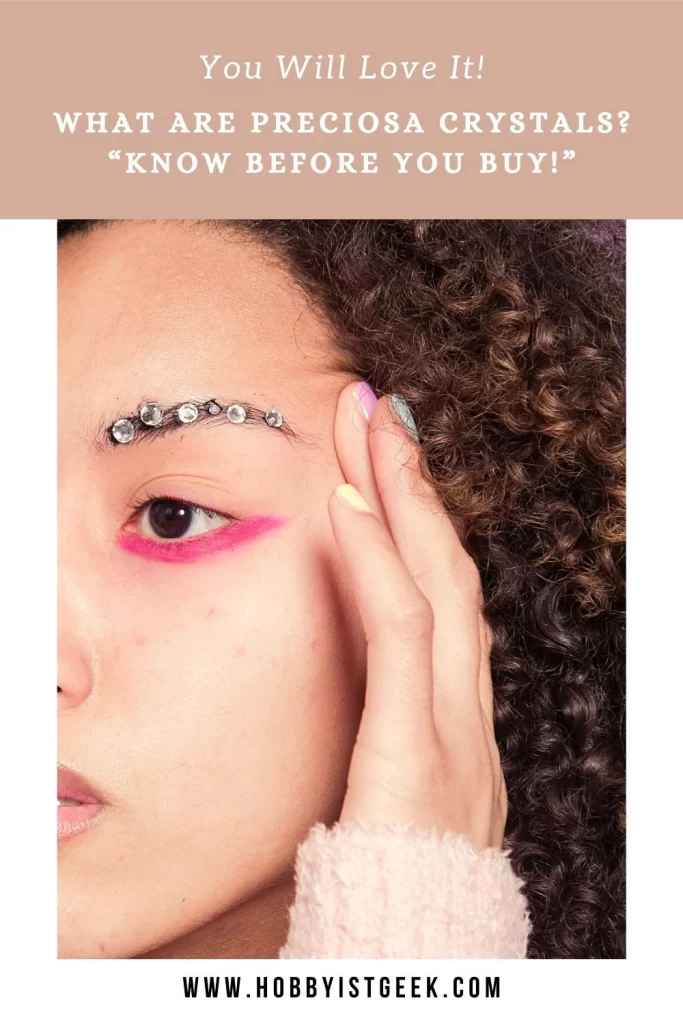 Sources
https://www.allthingscrystal.com/who-is-preciosa-crystal.html
https://rhinestonesu.com/blog/the-beauty-of-preciosa-crystals/
https://www.preciosacomponents.com/faq
https://www.dreamtimecreations.com/category/4273/maxima-by-preciosa-lead-free-flat-back-crystals/
https://www.firemountaingems.com/itemdetails/h20a7917cy
https://www.preciosacomponents.com/content/files/DATA/pdf/downloads/manuals_instructions/Application_manual_Crystal_Net_EN.pdf