What Is So Special About Cartier Jewelry? "7 Facts You Need To Know"
What Is So Special About Cartier Jewelry? "7 Facts You Need To Know" is the topic of today's article.
Cartier is a company that has been in the business of jewelers and designers for more than 150 years.

Cartier was the first jeweler to successfully use platinum in jewelry-making. Cartier was the first designer to popularize the wristwatch for men.

Cartiers' timepieces are some of their most iconic creations, with Tank and Santos watch cases being examples of square or rectangular watches available on the market today.
Cartier is a high-end French luxury jeweler and watchmaker. People who love Cartier appreciate the brand's unique history, exquisite designs, and quality materials.
While other luxury brands may offer similar products, Cartier has a distinct look that sets it apart from the competition.
Whether you're looking for a new watch, necklace, or set of earrings, Cartier has something special to offer.
Thanks to its longstanding reputation and timeless style, Cartier is one of the most coveted brands in the world.
Cartier doesn't like to make pieces that are "one-offs that go nowhere"; they rather focus on creating timeless classics which can be seen in their critically acclaimed
What makes this Cartier brand so special? Let's find out! Keep reading to discover the top reasons Cartier stands out from the rest. You might just be surprised by what you learn!
What makes Cartier different?
Cartier is a jeweler and designer that is known for its iconic watches and jewelry items.
Cartier watches are some of the most successful examples of square or rectangular watches available. Cartier was founded by Louis-Francois Cartier back in 1847 when he created his first piece of jewelry for French Emperor Napoleon III.
History of Cartier | Jeweler to the Kings and Queens
What Was Cartier Love Bracelet Design Ideas?
The Cartier Love bracelet is Cartier's iconic piece of jewelry that has challenged traditional notions of how jewelry should be designed.
Cartier wanted to create a unisex piece with tiny gold screws, but when it was officially launched, it proved to be one of the most sought-after pieces in the world.
Cartier took traditional perceptions of jewelry and changed them by making an expensive piece of jewelry that could be worn every day instead of once in a while like before.
Cartier also wanted to challenge the notion that priceless items belong in museums for once-in-a-lifetime gazes.
Cartiers are meant for people who will wear them every day until they can't wear them anymore which is what Cartier originally intended.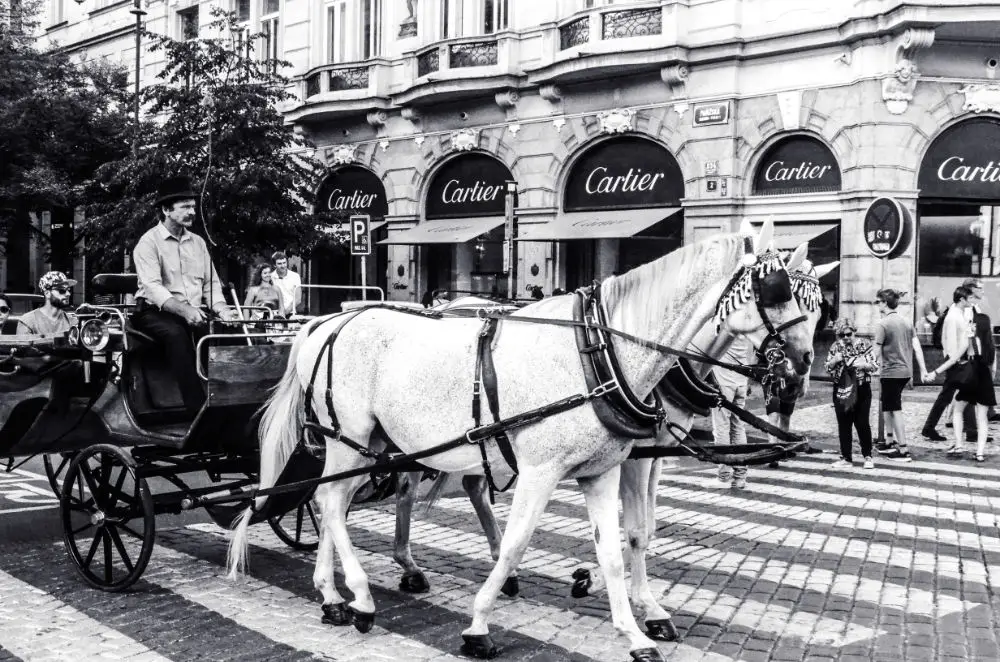 What Celebrities Wear Cartier Designer Jewelry?
Cartier is a designer jeweler that is often worn by celebrities.
Some of the most famous people who have been seen wearing Cartier watches and jewelry include Angelina Jolie, Naomi Watts, Kylie Jenner, Lupita Nyong'o, and The Duchess of Cambridge. Cartier is known for its luxury and high-quality products, so it is no surprise that so many celebrities choose to wear its products.
What Design Considerations Went Into The Cartier Bird Brooch?
This Cartier Bird Brooch is an unusual Cartier item.
Cartier's Cartierville line of jewelry was introduced in the early 1900s and Cartier Bird Brooch became an iconic symbol for Cartier at that time.
This brooch features a mother bird with her chicks, sitting on a nest with an egg, surrounded by pretty flowers.
Cartier's Cartierville line of jewelry played to the strengths of their main jeweler, Jean-Jacques Cartier, who had an interest in animals.
The elegant design combined with maternal themes may have been inspired by his children.
What Is the story Of The Cartier Halo Tiara? " You Will Never Guess!"
The Cartier Halo Tiara had an interesting journey before it finally found its place on the head of Queen Elizabeth.
Cartier first created the Cartier Halo Tiara in 1936. The Cartier Halo Tiara was made from diamonds and platinum, and the tiara first belonged to Queen Elizabeth's mother-in-law, Queen Mary.
Cartier had intended for this tiara to be used as a starter tiara for royal women, but it didn't work out that way. After World War II broke out, the Cartier Halo Tiara went through many hands.
It was given back to Cartier by Queen Marie of Romania after she fled her home country of Romania to Greece with her daughter Princess Ileana during World War II. Cartier then reset the Cartier Halo Tiara and gave it to Queen Elizabeth's sister, Princess Margaret.
After Princess Margaret got married, she passed the Cartier Halo Tiara on to her daughter, Lady Sarah Chatto. And that is how the Cartier Halo Tiara finally found its way to Queen Elizabeth II.
The Cartier Halo Tiara was given to Queen Elizabeth II in 2002 by Cartier and it is now one of her favorite pieces. Cartier Halo Diamond Tiara Cartier Halo diamond tiara Cartier Diamond Tiaras
Did Cartier use platinum in His jewelry-making?
Alfred Cartier was the first jeweler to successfully use platinum in his jewelry-making.
He incorporated platinum into his "Garland Style" pieces and to amplify the brilliance of diamonds. Cartier was one of the first jewelers to understand its potential and use it in his designs.
Platinum is now a staple in Cartier jewelry-making, and the brand's iconic Trinity ring is made from platinum, gold, and diamonds.
Cartier's legacy is one of innovation and excellence, and his use of platinum in jewelry-making was a major step forward for the industry.
Write about What Was The highest auction price paid for a Cartier jewel?
The highest auction price for a Cartier jewel was $30,335,698. Cartier's Sunrise Ruby, a 25.6-carat Burmese ruby, was put on the Sotheby's auction block in May 2015, with the winning bid of $30,335,698.
The gem is now the most expensive ruby, the most expensive colored gemstone, and the most expensive non-diamond gemstone in the world.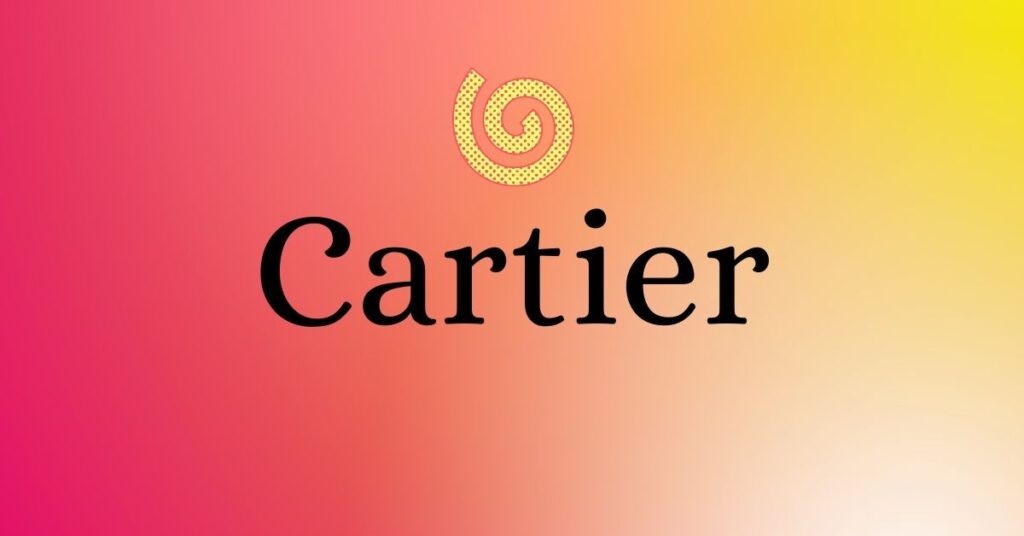 Final Thoughts On… What Is So Special About Cartier Jewelry? "7 Facts You Need To Know"
Cartier is a designer and jeweler that has been making luxury jewelry since the late 1800s.
Cartier's most recognizable pieces include their gold Trinity rings, diamond Love bracelets, and Cartierville line of jewelry.
Cartier is well known for its fashion and fine art collections like other brands but it stays ahead of its competition by designing and making unique beautiful pieces out of diamonds and platinum!
Cartier's rise in popularity can be attributed to his work with animal-themed accessories such as brooches and necklaces. One of Cartier's more recent creations was the Cartierville Bird Brooch which features a mother bird sitting on her nest with chicks around her while surrounded by flowers.
This piece played into Jean-Jacques Cartier's fascination with nature and was auctioned off for over $15 million!
Cartier is a brand that has been able to stay popular throughout the years by constantly reinventing itself, always staying ahead of its competition. They make timeless pieces with intricate designs that will never go out of style.
After reading What Is So Special About Verdura Jewelry? "8 Easy To Read Facts" please Read my article about the 30 Iconic Luxury Jewelry Designers "Explained" To find out the many iconic jewelry designers that are the most popular today. "Some May Surprise You!"
Frequently Asked Questions
Was Louis Cartier the first designer to popularize the wristwatch for men?
Louis Cartier is credited with being the first designer to popularize the wristwatch for men. After listening to his longtime friend and Brazilian aviator Alberto Santos-Dumont lament about the difficulty of using a pocket watch to record flight times, Cartier set about designing a more practical wristwatch. In 1904, Cartier debuted his first men's wristwatch, the aptly named "Santos" watch. At the time, it was a bold foray for the designer as society's elite considered the pocket watch to be the gentleman's timepiece and women wore wristwatches. However, Santos-Dumont's fame and aeronautic achievement helped propel Cartier's wrist
Who bought the first Cartier Mystery Clock?
When Cartier mystery clocks first came out in 1913, Maurice Court designed the first one for Cartier. Financier In 1929, J.P. Morgan purchased the first Cartier mystery clock, which was created by Couet and resembled a temple, for £500 ($1250). When it was put up for auction in 1993, it fetched over $1.5 million.
Who Purchased the Cartier New York flagship Store?
The Cartier New York flagship was not purchased with millions of dollars, but rather with a pearl necklace. In 1914, he had a stroke of real estate luck when one of his double-strand pearl necklaces caught the eye of millionaire Morton Plant's second bride-to-be. Cartier and Plant bartered a trade: Cartier's six-story apartment building plus $400,000 cash for the prime location on Fifth Avenue and East 52nd Street. Plant and his fiancée were eager to leave the "commercialized" area where they resided on the fashionable block of 5th Avenue and 52nd Street. Cartier meanwhile was keen to move into the bustling playground of society's upper crust. Plant and Cartier bartered a trade for the six-story apartment building.
Sources
tps://www.truefacet.com/guide/10-facts-cartier/
https://www.britannica.com/biography/Jacques-Cartier
https://www.biography.com/explorer/jacques-cartier