What Is So Special About Piaget Jewelry? "13 Must-Know Facts"
What Is So Special About Piaget Jewelry? "13 Must-Know Facts" is the topic for today's article.
The Piaget brand has been crafting luxurious watches since 1874. Using only the finest materials and handcrafted with meticulous precision, these watches are a testament to Swiss craftsmanship at their finest.

With a unique style that appeals to watch enthusiasts all over the world, Piaget is a must-have for anyone who appreciates fine horology.
The Piaget brand has been producing watches since 1874. Located in the Swiss Jura, it is one of the most prestigious luxury brands in the world. Known for their high precision, Piaget watches are manufactured by hand and have a distinctive style that appeals to watch enthusiasts worldwide. 
The company's 140-year journey began when Georges Edouard Piaget started manufacturing his first watch movement in 1874.
Piaget was known for his high precision workmanship which he put into everything he touched including his family's jewelry business.
What makes Piaget so special? That is what we will be discussing here. Read on to find out more about this amazing brand!
What Was The Piaget Watch Brand History?
The Piaget watch brand is known for its luxurious and high-quality watches. The company has a long history that began in 1874 when Georges Edouard Piaget first established his workshop.
Timothée Piaget, the son of Georges, took over the family firm in 1911 and shifted the focus to wristwatches.
Since then, Piaget has been known for their innovation in watchmaking and producing some of the finest watches in the world.
Since the early 1950s, Piaget watches have become well-known for their high-end thinness.
This achievement is still one of the most significant feats in watchmaking history. The company has continued to branch out its product line, including the production of fine jewelry.
The Piaget Polo watch was introduced in 1979 and became one of the brand's most popular models. Today, the Piaget brand is known worldwide for its luxury watches and jewelry.
Under the presidency of Yves Piaget.
Piaget Altiplano Ultimate Concept
What Innovations In The Watch Movement Did Piaget Introduce?
What Was The Piaget Ultra-Thin Watch Movement?
The Piaget ultra-thin watch movement was designed in the 1950s with the manual 9P and automatic 12P movements, respectively the thinnest in their category in the world.
The watch is only 3.65 millimeters thick, making it the world's thinnest hand-wound mechanical watch. This has led to more recent developments with the 430P, 450P, and 438P.
What Was The Piaget Tourbillon Movement Watch Movement?
The Tourbillon movement was developed over a period of three years.
The result of this research is the caliber 600P, the thinnest tourbillon movement in the world (3.5 mm). Its frame is composed of 42 minuscule parts, including three titanium bridges, it weighs just 0.2 grams.
The flying tourbillon – mounted on a single axis – is topped by the initial "P", which adds to the complexity of the poising.
What Was The Piaget Tourbillon Skeleton Watch Movement?
This Piaget watch is made up of three gold plates, assembled on an inner steel frame. The middle plate supports the balance wheel and the tourbillon at the top.
The movement is designed with a sophisticated skeleton mechanism that is very thin, which reveals delicate parts like the levers, gears, and springs.
What Was The Piaget Retrograde Watch Movement?
The Calibre 560P is a self-winding mechanical movement, designed, developed, and built at the heart of Manufacture Piaget, and boasting a complex retrograde seconds mechanism.
The hand traces an arc from 0 to 30 at 12 o'clock, then jumps back to its starting point.
The design of the handcrafted finishing details took 24 months: circular Côtes de Genève decoration, stippled main plate, beveled and hand-drawn bridges as well as blued screws.
What Was The Piaget Self-Winding Watch Movement?
The Piaget self-winding watch movement is quartz-mechanical. It is powered by an electric source to maintain the timepiece's accuracy.
The battery stores enough energy to keep time for 72-hours before it needs to be recharged again. This movement was introduced in 2006 and has been used by other watchmakers.
It consists of a 12 ligne caliber with beats at 21,600 vibrations per hour (3 hertz) and its timing is ensured by a screw-regulated balance which also offers long-lasting precision.
Where Is Piaget's Watch Made?
At the Piaget Haute Horlogerie manufacture near Geneva, which opened in 2001, watchmaking has reached an unprecedented level of mastery. The movements for all Piaget watches are made also in La Côte-aux-Fées.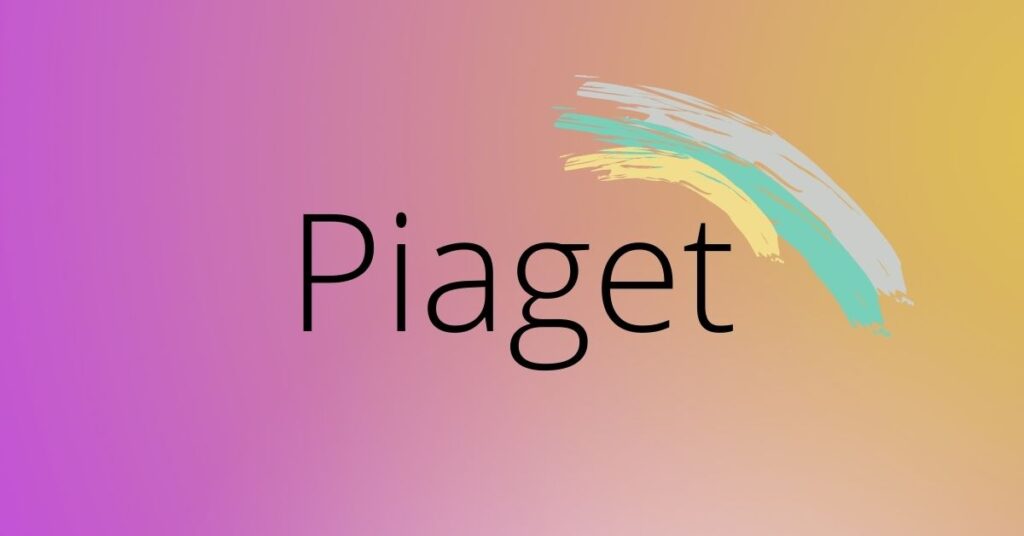 Does Piaget Have An Active Environmental Sustainability Program?
Piaget is committed to preserving the world where we all live this beautiful world inspires our designs and craftsmanship. By using solar energy, CO2 compensation, and improved waste management systems, Piaget strives to minimize our environmental impact.
Piaget's priorities include reducing our direct emissions through optimized management of our building's consumption and reduced travel.
Proud of where we've come from, we don't stop looking for areas of improvement. We are always looking to optimize our supply chain, boutiques, product packaging & paper, use of plastic and waste.
Is Piaget Emperador Temple Watch Valuable?
The Piaget Emperador Temple watch is the most expensive watch in the world. Auctions for this particular watch have exceeded more than $3 million.
In some cases, it has even been as high as $4 million! The watch features a diamond-encrusted bezel and diamonds on each of the four corners of the case.
It's not unusual to see the ultra-rich with the Piaget Emperador Temple Watch on.
What Are The Most Successful Piaget Jewelry Collections?
Piaget Rose Collection
Many jewelers interpret flowers, especially roses, but Piaget is no different. Yves Piaget, has a deep connection with roses, so much so that a breed of rose was named for him in 1982, the Yves Piaget Rose.
Yves spent his life working closely with rose breeders, acting as chair of rose competitions, and advocating on behalf of roses.
Piaget rose jewelry, unsurprisingly, is an interpretation of the Yves Piaget Rose in white and yellow gold set with diamonds or without.
The delicate petals of the rose are captured in intricate detail in these pieces, whether it be a single bloom or a spray.
Possession Collection
The Possession collection by Piaget is a line of modern and trendy jewelry that still maintains the luxury feel of the brand.
The collection was designed to be mixed and matched in any way the wearer chooses, and Olivia Palermo was chosen as a brand ambassador to show how wearable and fashion-forward the pieces are.
Piaget's Secrets And Lights Collection
The Piaget Secrets and Lights collection is a beautiful collection inspired by the Silk Road.
The collection is made up of 38 watches and 93 high-jewelry designs, with each piece representing one of the two cities on the Silk Road – Venice and Samarkand.
The watchmakers used ornate patterns and enameling from Venice as well as rare gems sourced from all over the world to create a uniquely artistic collection.
Extremely Piaget Collection
The Piaget Extremely Collection is high jewelry and watch collection designed to celebrate their 140 years in the watchmaking industry.
The collection is a colorful combination of precious gems and carefree designs featuring gold and colorful stones like lapis lazuli.
The other half of the collection contrasts the bold and bright with dazzling pieces featuring marquis-cut diamonds set in white gold.
Final Thoughts On… What Is So Special About Piaget Jewelry? "13 Must-Know Facts"
It's been 140 years since Georges Edouard Piaget started manufacturing his first watch movement.
Today, the Swiss luxury brand is known for its high precision and distinctive style that appeals to enthusiasts worldwide.
Attention to detail has always been a hallmark of this family business; from starting with one watch movement in 1874 all the way up to today where many watches with a unique style and design are produced every year by hand.
The company's history began when Georges Edouard Piaget was born into a jewelry-making family and he took great care with everything he touched.
After reading What Is So Special About Piaget Jewelry? "13 Must-Know Facts" please Read my article about the 30 Iconic Luxury Jewelry Designers "Explained" To find out the many iconic jewelry designers that are the most popular today. "Some May Surprise You!"
Frequently Asked Questions
What Is The #1 Watch In The World?
The most popular watch is not Piaget's watch it's the Apple Watch.
Do Piaget's Watches Have A Sporty Model?
Yes, Piaget does have a sporty model. The Piaget Polo S is a perfect example of this. It is an eye-catching, luxurious, and sturdy watch that is perfect for those that want the best of both worlds. It is less expensive than other luxury watches on the market, making it a very attractive buy.
Are Piaget Luxury Women's Watches In Demand?
With the world changing every day, people are still looking for luxury items. Women are still trying to find ways to be feminine yet sophisticated. Luxury watches are no exception. The Piaget watch company has been creating luxury watches for many years and is one of the first names mentioned when discussing luxury timepieces. Women have been using Piaget watches as a way to subtly show off their good taste in fashion to others.
Sources
https://en.wikipedia.org/wiki/Piaget_SA
ttps://www.truefacet.com/guide/beginning-of-a-brand-piaget/
https://www.quora.com/Is-Piaget-a-good-watch-brand